I went over to meet Nick at Tredz (Swansea) today about supporting the alleycat (stay tuned for news). They have a bunch of complete fixed gear bikes there all ON SALE! So if you are on the lookout for an off the peg complete rather than trying to restore a big old hunk of junk then now is a perfect time to pop over there and try one for size. I took pictures of the sale tickets rather than the bikes, click on the first pic to go to Tredz' website and each of the other pictures to see a nice shot of the bike in question...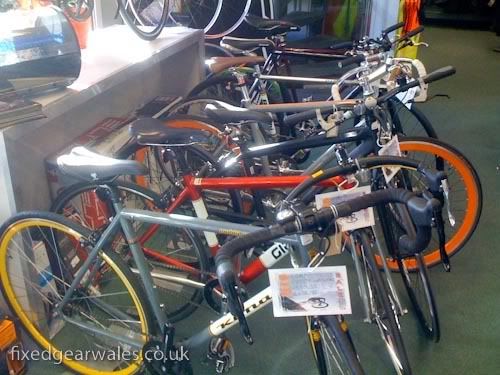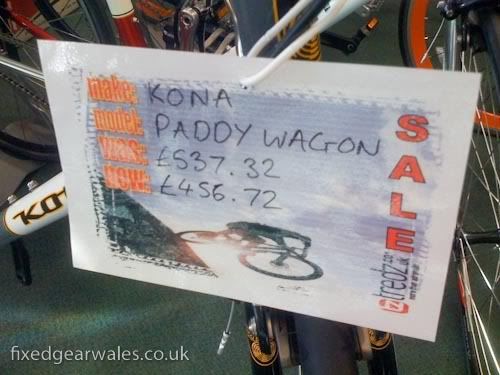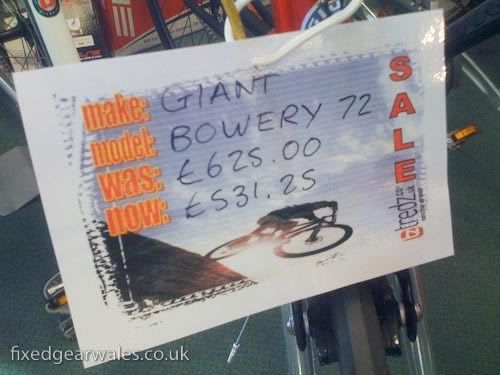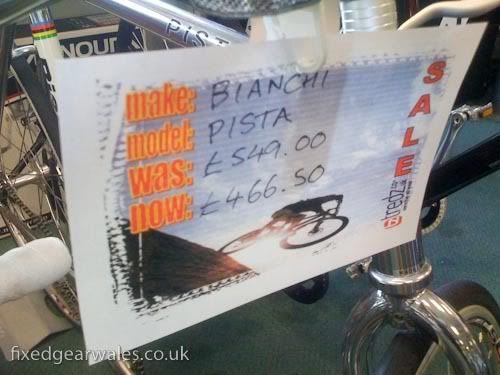 Fixed Gear Wales says "Nice!"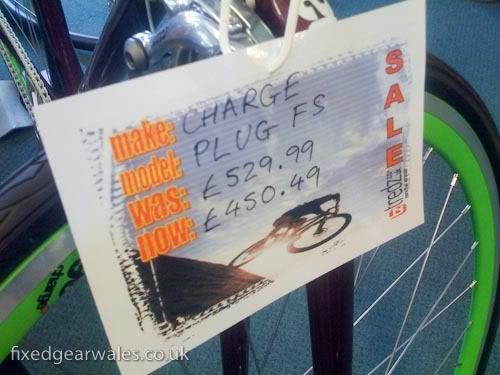 Fixed Gear Wales says "mmmmmm, nice, nice!"