Had a good "trick session" on Saturday with Ric, Ev and JT. Everyone was trying the both legs on one side of the frame skids with not much steez. There were some leg over the bar skids from the other dudes but I'm still not happy about the slam I took on one the other week. I failed terribly at Keo spins, how the fluck do they work??? I've even frame by framed some on video but instead of the wheel coming off the ground all that happens is that my arse comes off the saddle, they are haaaaard!
Ev managed to snap a toe clip after going through all the effort of finding one of the nut, bolt and washer combos that held it together, luckily there was a handy metal recycling facility close at hand. Then later on I realised that I'd snapped one of the serrated spacer / nut things on my System Ex rear hub, quite a common problem apparently, I've replaced it with a track nut for now which is way wider but does the job.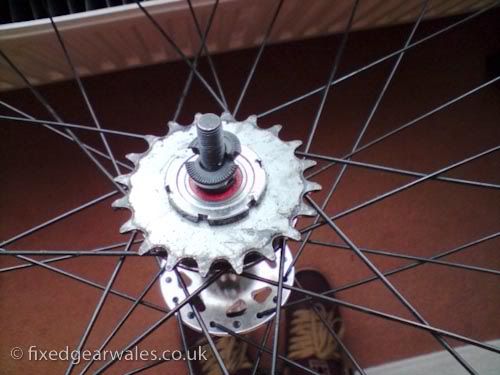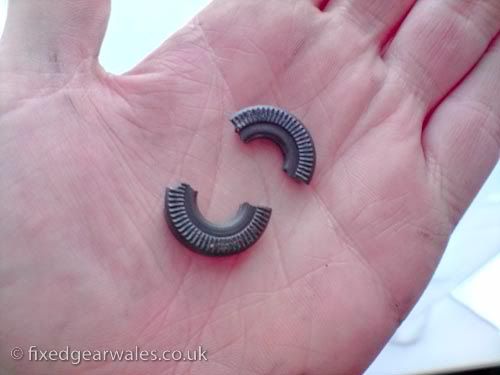 Anyone up for some bike polo? Get in touch.